Waist Bag Colorful
Waist bag is probably one of the newest trends in street fashion world. Some people love these bags, other ones don't. As you are here, then you belong to formers!
And you know what, that is a great thing! This small waist bag is ultimately the most comfortable, practical and mobile bags out there. It fits in more than you'd say from the first sight. Despite its being spacious, it is also super compact, hands-free. You just drop it down from your shoulders, and it finds a way to look fabulous 🙂 On top of its great abilities of fitting everything in looking good on you, this bag is also extremely fancy. You can wear this waist bag for your sport activities. Running, fitness, gym, any outdoor sport. This one goes with everything!
Item specs:
Material: Polyester
Lining Material: Polyester
Waist Circumference: up to 110 cm / 43.3 inch
Size: 34 x 14 cm / 13.4 x 5.5 inch
Give it a try! Do you have any questions regarding this item? Don't hesitate to contact us by dropping us a message. We are always available to help you!
P.S. And as a bonus, check this photo of The Rock's photo with a waist bag 🙂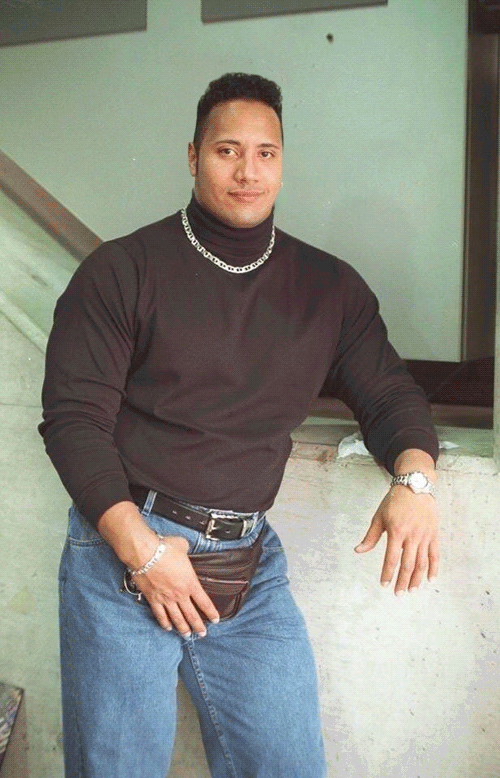 BUYER HAPPINESS GUARANTEE
Our mission is to provide you with unique and best value for money products all across the internet. With this in mind, we are happy to provide you with special guarantee called KANGOEX BUYER HAPPINESS GUARANTEE. It means, we guarantee that you'll love this product and it will work for you great. If you are not 100% happy with it, you can return it back in the first 30 days of receiving it, and we'll provide you with a full refund and hassle free return option. Our dedicated shopper happiness experts are also available for 24/7 to help you with any of your questions. Simply contact us through Facebook Messenger or drop us an email and we'll do our best to help!