Thick Yoga Mat
One of the secrets of practical yoga experience is having a thick yoga mat with yourself. And in our opinion, this item is the best for everyone who is always moving. Let us explain why. As you might know, there are countless numbers of choices of the yoga mats on the internet. Each of them is good for your specific needs. If you are looking for a thick yoga mat that is easy to carry and fancy, then consider this one!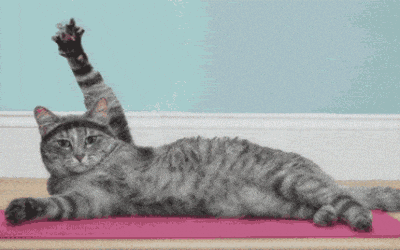 As a team of yoga enthusiasts, we can claim that having a great yoga mat is almost as important as the practice itself. But not all mats can be a good fit for you. If you prefer practicing indoor, at home or at the gym during fitness, then choosing a thick yoga mat is your best option. Why? Because there is nothing on the ground that can hurt your body. Therefore, better to go with easy to carry, light and an extra thick yoga mat. It will save you a lot of effort when you move with it, and make it accessible to you whenever you need it!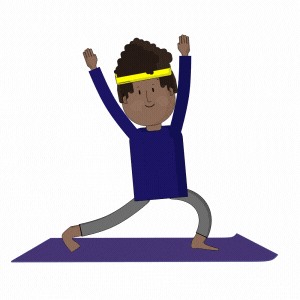 Check below for item's specifics, and drop us a message if you have any questions. Our team is always available to help you by answering your questions, or advising anything related to yoga and yoga mats, especially if it is related to this beautiful extra thick yoga mat 🙂
Size: 183 x 61 x1cm
Material: Eco-Friendly
Features: Easy clean/High quality/Both sides can be used/Applicable for all age group,10mm is great for a beginner.
Package content:1*NRB yoga mat
BUYER HAPPINESS GUARANTEE
Our mission is to provide you with unique and best value for money products all across the internet. With this in mind, we are happy to provide you with special guarantee called KANGOEX BUYER HAPPINESS GUARANTEE. It means, we guarantee that you'll love this product and it will work for you great. If you are not 100% happy with it, you can return it back in the first 30 days of receiving it, and we'll provide you with a full refund and hassle free return option. Our dedicated shopper happiness experts are also available for 24/7 to help you with any of your questions. Simply contact us through Facebook Messenger or drop us an email and we'll do our best to help!