Yoga Mat Comfort
Yoga is one of the profound sport disciplines known to the humanity. Some people think of it as a great addition to their fitness activities, while others prefer it as a standalone exercise. It is also well known that, yoga is a spiritual practice, closely associated with meditation. Besides its positive effects on your body and mind, yoga is also a great exercise to keep you healthy, flexible and calm. Probably, it is also the most mindful sport known to humanity. Most probably you already know that comfort yoga mat is an essential part of the practice!
EVA Yoga Mat is one of the best yoga accessories to make your exercise more comfortable. Not only it is great for your practice, it also goes well for most of your fitness needs! Should you be at gym, outdoors, or practice any kind of sport or meditation, this yoga mat will be your best companion while making the process smoother and comfortable. Our collection of comfort mats offers you variety of colors. You can select a the one (or more) of the offered yoga mats that matches your mood best and speaks about your spiritual state, for example:
Green for harmony, balance and acceptance;
Blue for calmness and inner peace;
Purple for mystery and ambition;
Pink for healthy and happy feminine;
Red for increased vitality and physical strength.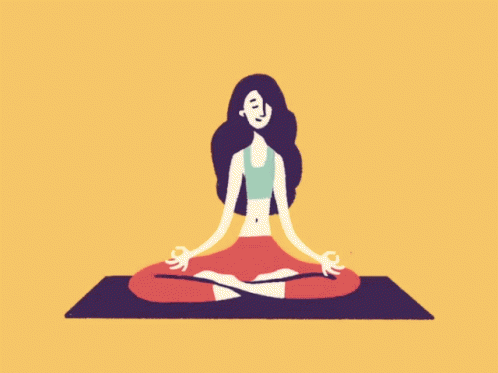 In other words, this yoga mat will be  your companion to the world where spirituality and physical exercises meet.
Please, check below characteristics of the item, and don't hesitate to reach out to us if you have any questions. Our team is always available to help you with any of your questions!
Item Characteristics:
Color: Blue, Purple, Pink, Green, Red
Size :173cm x 61cm x 6mm
BUYER HAPPINESS GUARANTEE
Our mission is to provide you with unique and best value for money products all across the internet. With this in mind, we are happy to provide you with special guarantee called KANGOEX BUYER HAPPINESS GUARANTEE. It means, we guarantee that you'll love this product and it will work for you great. If you are not 100% happy with it, you can return it back in the first 30 days of receiving it, and we'll provide you with a full refund and hassle free return option. Our dedicated shopper happiness experts are also available for 24/7 to help you with any of your questions. Simply contact us through Facebook Messenger or drop us an email and we'll do our best to help!